Audient SP8 8 Channel Preamp
8 Channel Smart Preamp with AD/DA
The mic preamp
of 
the future
The ultimate studio preamp expander is here. EVO SP8 is designed to be the perfect partner for expanding your existing audio interface. Give your studio the performance and capability boost it needs, providing eight intelligent EVO Preamps that set their own levels with Smartgain, advanced AD/DA converter technology and a versatile range of I/O connectivity. Add to that two JFET instrument inputs, the all new, groundbreaking Motion UI control system and exceptional audio performance across the board. The EVO SP8 might just be the world's smartest Mic Preamp.
EVO Mic Preamps
JFET Instrument Inputs
8 x Line
Outputs
2 x ADAT Inputs & Outputs
Class Leading AD/DA Converters
The 
perfect partner

 for your audio interface
Bigger sessions demand more channels and expanding your existing audio interface via ADAT might be the most cost effective solution to scale up your studio. EVO SP8 provides eight mic/line inputs, eight line outputs and 2 x ADAT connections, giving you enough I/O firepower to easily tackle multi-mic sessions like recording drums, or taking on a full band.
8 Channels of EVO Mic Preamps
Get studio quality
recordings
Say hello to the preamps your studio needs. Eight sonically stunning EVO preamps will effortlessly level up your recordings, delivering professional grade audio performance backed by 25 years of engineering experience. Our analogue mic preamp has been designed to deliver the most accurate, clean and true to source version of your audio, no matter what you're recording.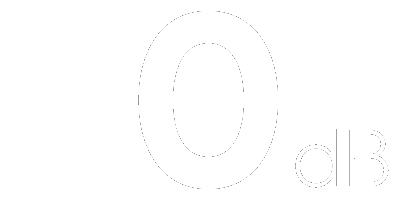 Easily power those gain hungry microphones.
Fully balanced signal path
Ultra-low distortion, low noise signal
Fire your studio into the 21st century with our powerful EVO Preamp technology. Combining all the sonic advantages of a studio-grade analogue mic preamp with digitally controlled tactile precision, the EVO Preamp gives you the ability to set your gain with pin-point accuracy, right down to the decibel.
Real time visual feedback on-screen
See when features are toggled on and off
Configure each channel independently
Adjust gain, channel mode, phantom power
Perfectly match the level of stereo pairs
Pair channels together and make adjustments simultaneously
Advanced Converter Technology
Better converters = 
better audio
In the studio, sound is everything and EVO SP8's high performance AD/DA converters use 32-bit technology to make sure you hear your audio accurately at all times, whether you're recording music or sending audio to your favourite outboard gear and back when mixing. Better converters mean better audio – helping you make creative decisions confidently, identify issues and improve your overall recording and mixing game.
Make recording drums and larger sessions easy with Smartgain. Automatically set the gain for all eight channels at once with a simple touch of a button. Powered by our lightning quick Smartgain algorithm, Smartgain uses advanced peak analysis to automatically analyse, adjust and set your gain to the perfect levels – all in less than 20 seconds! Now it's up to you to figure out what to do with all that time you're saving…
Avoid clipping
and distortion
Your own assistant engineer
Record, adjust levels, repeat. Sound familiar? Save time and make recording on your own a breeze and gain the power to save time with Smartgain. Simply set up your mics, hit Smartgain, start performing and EVO SP8 will take care of the rest.
Become more efficient in the studio. Unleash Smartgain's capabilities by pairing two EVO SP8's with an EVO 16 audio interface and get 24 channels of Smartgain enabled mic preamps. Yes, with an EVO Expanded system that's 24 channels at once… light years ahead of the competition.

24 Channels of Smartgain at ONCE!
Soundcheck an entire band in less than 20 Seconds

Navigate SP8's hardware features with blazing speed courtesy of the all new Motion User Interface. For the first time, a stunning high resolution, full colour screen intelligently displays information as you need it, transforming EVO SP8 into a fully immersive, easy to use Smart Preamp – the first of its kind.
Every adjustment, every detail, every button press is beautifully displayed on a TFT backlit LCD Screen giving your real time visual feedback of your audio, letting you make changes on the fly and take complete control of EVO SP8 without ever looking at your computer.
Plus, IPS technology means information on the screen remains legible no matter your viewing angle – ideal for a variety of setups.
Pressing an input button momentarily displays the channel name, the levels and the functions activated for that specific channel. All the information you ever need in one place.
Keep an eye on your levels by quickly cycling through your input levels with EVO SP8's crystal clear, full colour metering.
Designed to keep your session in motion, One-Knob-Control lets you glide through EVO SP8's hardware features from a single centralised point. Unlimited power, simple control.
Designed to keep your session in motion, One-Knob-Control lets you glide through EVO SP8's hardware features from a single centralised point. Unlimited power, simple control.
Classic tone, modern sound
2 x Instrument Inputs
To build a monster guitar sound you need the right foundation. Our harmonically rich JFET instrument input circuit is designed to replicate the input stage of a classic valve amplifier, providing an ideal sonic foundation before you hit your guitar sims.
SP8 has been meticulously designed to look amazing on both your desktop and in your rack. Super bright backlit LED lighting not only looks stunning but ensures visibility in the darkest of studios, whilst a solid steel chassis makes sure EVO SP8 is up to the challenges of daily use in the studio and on the road.
Designed to slot straight into your studio, EVO SP8 defies the normal with its deceptively small form factor. Although jam-packed full of features, at just over 14in wide with non-slip rubber feet, SP8 works perfectly whether on your desktop, in a portable rig or as a permanent fixture in your studio.
Rack ears
Add EVO SP8 as a
permanent fixture
Small form
Measuring in at just over 14" wide
Non slip feet
Keep your EVO SP8
fixed and secure
In order to minimise our environmental impact, EVO SP8's detachable rack ears will be available as an optional extra, reducing required raw materials, shipping volumes and thus our carbon footprint. EVO SP8's packaging utilises recycled materials whilst keeping plastic usage to a minimum.
Free software and plugins
Compatible with all major audio software and plugins, EVO SP8 comes bundled with a collection of professional recording software including Cubase LE, giving you everything you need to start recording right out of the box.